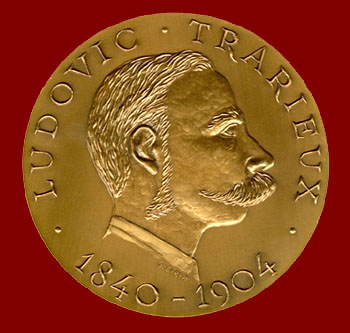 LUDOVIC-TRARIEUX INTERNATIONAL HUMAN RIGHTS PRIZE 2012
Prix International des droits de l'homme Ludovic-Trarieux 2012
Premio Internacional de Derechos Humanos Ludovic Trarieux 2012
Internationalen Ludovic-Trarieux-Menschenrechtspreis 2012
Prêmio Internacional de Direitos Humanos Ludovic Trarieux 2012
Premio Internazionale per i Diritti Umani Ludovic Trarieux 2012
Ludovic Trarieux Internationale Mensenrechtenprijs 2012
Premiul internaţional privind drepturilor omului Ludovic-Trarieux 2012
Depuis/Since/Desde/Dal/Seit 1984
"L'hommage des avocats à un avocat "
"The award given by lawyers to a lawyer"
"El homenaje de abogados a un abogado "
"L'omaggio degli avvocati ad un avvocato"
"Die Hommage von Anwälten zu einem Anwalt"
The Ludovic-Trarieux
International Human Rights Prize 2012
 to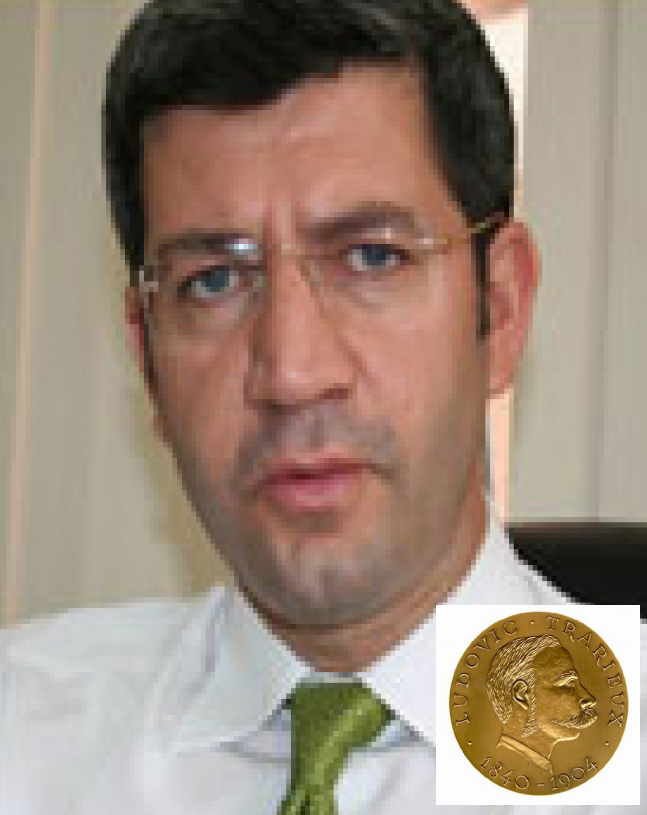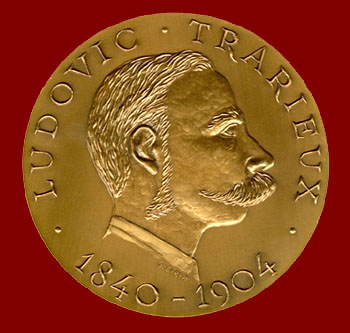 Muharrem ERBEY
(Turkey)
Prize will be presented on Novenber 30 th>/SUP> 2012  in Berlin by Frau Sabine Leutheusser-Schnarrenberger, Bundesministerin der Justiz.

The "Free Muharrem Erbey !" Campaign.
On 24 December 2009, Muharrem Erbey , aged 40, – Vice President of the Human Rights Association of Turkey (İnsan Hakları Derneği or İHD) and President of the İHD's branch office in Diyarbakır, was arrested in Diyabakir, south eastern Turkey. In the very early hours of the morning on Christmas Eve 2009, he was detained by Anti-Terror Units of the Diyarbakır Security Directorate as part of an operation launched simultaneously in 11 provinces of Turkey, in which more than 80 people were detained. The stated reason for detention was his alleged membership of the Kurdish Communities Union (Koma Ciwaken Kurdistan or KCK), which is said to be a branch of the Kurdistan Workers Party (PKK).
Muharrem Erbey's house was searched while he was in detention and his request that a lawyer be present during the search was refused. During the search of IHD's offices police confiscated computers and documentation including archives documenting 21 years of human rights abuses. These include information on cases that are currently at the European Court of Human Rights and in which Mr Erbey is representing the applicants.
Muharrem Erbey is highly regarded both in Turkey and internationally for his work as a human rights lawyer and defender, recently working on cases of extra-judicial killings and enforced disappearances in the region. İHD has been a partner organisation of the Kurdish Human Rights Project for many years together they have gained redress for hundreds of victims of human rights abuses in Turkey in cases at the European Court of Human Rights.  During his interrogation, Muharrem Erbey was asked extensively about his work with the İHD, including several international visits he's conducted in order to draw attention to human rights abuses in the region. Mr. Erbey completely rejects the charges against him.
Muharrem Erbeyis a lawyer who has since the late 1990s worked on human rights issues, for which he has gained international respect. He has represented a number of individuals whose cases have come to the European Court on Human Rights. In 2008 he became Vice President of the IHD, one of Turkey's most reputable human rights associations. He is also President of the Diyabakir Branch of the IHD.
Erbey is charged under Article 220/6 of the Penal Code with "membership of an illegal organisation", the Kurdistan Democratic Confederation (KCK), said to be affiliated to the banned Kurdish Workers Party (PKK). He is held in Diyabakir D Type Prison. Around 80 others were arrested across the region, 23 of whom are said to remain detained.
Commentators have referred to recent visits by Erbey to various European parliaments, including in Sweden, Belgium and the UK, where he spoke on Kurdish rights. He had also participated in a Kurdish film festival staged in Italy in late 2009. In September 2009 he had taken part in a workshop on minority rights in Diyabakir. At the time of his arrest, the offices of the IHD were searched and documentation seized, including archives on serious human rights violations over the past two decades, including extra judicial killings and disappearances.
Also a writer, Erbey's collection of short stories, My Father, Aharon Usta, is due to be published shortly. In 2007 he was a co-editor of a collection of Turkish and Kurdish language stories by 35 authors, distributed by the Diyabakir Metropolitan Municipality free to local people. The Mayor who organised the publication was subsequently brought to trial under a law that prohibited the use of the Kurdish alphabet (since annulled). Erbey defended the Mayor who was subsequent acquitted, and after Erbey had gathered 300 writers' signatures against the court hearing. Another short story collection, Missing Pedigree was published in 2004. He has written many articles on culture, children's and human rights that have appeared in arts and culture magazines, newspapers and websites. He is a member of PEN Turkey and the Kurdish Writers' Association.
The trial first opened in October 2010 when 151 high profile Kurdish political and civil society leaders including six newly elected MPs, six elected mayors from cities in southeast Turkey. The protracted trial which resumed again on 2 August has stalled with the defendants seeking to defend themselves in the Kurdish language which is not officially recognised by the courts. A 7,578-page indictment has charged the defendants variously with offences such as "aiming to destroy the unity and integrity of the state", being a "member or leading member of the PKK", and "aiding and abetting the PKK", for which they face penalties of between 15 years and life in prison.
 Muharrem Erbey is since December 2009 placed currently in pre-trial detention in the notorious prison of Diyarbakir. He wrote this letter from prison. (ßClick)


Since 1984
 "The award given by lawyers to a lawyer"
Created in 1984, the "International Human Rights Prize Ludovic -Trarieux" is awarded to " a lawyer, regardless of nationality or Bar, who thoroughout his career has illustrated, by his activity or his suffering, the defence of human rights, the promotion of defence rights, the supremacy of law, and the struggle against racism and intolerance in any form ".
It is the oldest and most prestigious award given to a lawyer in the world. Often imitated or counterfeited, it remains the only European award in the scope of human rights whose funding is reserved for a lawyer. It commemorates the memory of the French lawyer, Ludovic Trarieux (1840-1904), who in the midst of the Dreyfus Affair, in France, in 1898, founded the " League for the Defence of Human Rights and the Citizen ", because, he said: " It was not only the single cause of a man which was to be defended, but behind this cause, law, justice, humanity ".
The first Prize was awarded on March 29th, 1985 to Nelson Mandela then in jail. It was officially presented to his daughter, Zenani Mandela Dlamini, on April 27th 1985, in front of forty presidents of Bars and Law Societies from Europe and Africa. It was the first award given to Mandela in France and the first around the world given by lawyers. On February 11th 1990, Nelson Mandela was released. Since then, it was decided that the Prize would be awarded again.
Since 2003, the Prize is awarded every year in partnership by the Human Rights Institute of The Bar of Bordeaux, the Human Rights Institute of the Bar of Paris, the Human Rights Institute of The Bar of Brussels, l'Unione forense per la tutela dei diritti dell'uomo (Roma), the Bar of Luxemburg, the  Union Internationale des Avocats (UIA), Rechtsanwaltskammer Berlin, and the European Bar Human Rights Institute (IDHAE)








<![if !supportLineBreakNewLine]>
<![endif]>

<![if !supportLineBreakNewLine]>
<![endif]>