Ludovic Trarieux Historical Account The Prize 2000 The Prize 2002 The Prize 2003 The Prize 2004 The Prize 2005 The Prize 2006 Livre d'Or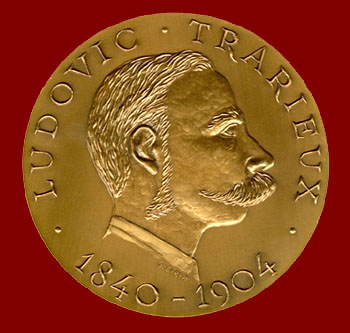 Prix International des droits de l'homme Ludovic-Trarieux 2006
Ludovic-Trarieux International Human Rights Prize 2006
Premio Internacional de Derechos Humanos Ludovic Trarieux 2006
Internationalen Ludovic-Trarieux-Menschenrechtspreis 2006
Prêmio Internacional de Direitos Humanos Ludovic Trarieux 2006
Premio Internazionale per i Diritti Umani Ludovic Trarieux 2006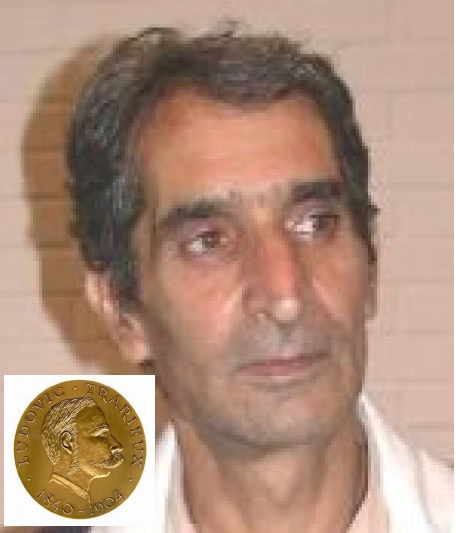 Parvez IMROZ
Ludovic Trarieux Internationale Mensenrechtenprijs 2006
Tijdens de bijeenkomst van 2 juni in het Brussels Hooggerechtshof heeft de jury de mensenrechtenactivist Parvez Imroz aangewezen als de prijswinnaar van de IXde editie van de prestigieuze Ludovic Trarieux Prijs. Het IKV feliciteert Parvez Imroz met deze belangrijke prijs. De toekenning van deze prijs drukt een grote mate van internationaal respect uit voor het werk van Parvez Imroz. De prijs is van grote morele waarde voor deze mensenrechtenactivist die actief is in een gebied waar angst dikwijls wordt ingezet als succesvol wapen om dappere mensen de mond te snoeren. De Ludovic Trarieux Prijs wordt elk jaar uitgereikt door het Instituut voor de Rechten van de Mens van Europese Advocaten (IDHAE). De Ludovic Trarieux Prijs is een internationale mensenrechtenprijs in herinnering aan de Franse advocaat Ludovic Trairieux, die de Franse Stichting ter het Bescherming van Mensenrechten oprichtte tijdens de Dreyfus affaire in Frankrijk. Diegene die de eerste prijs in ontvangst nam was Nelson Mandela, in 1985, toen nog in gevangenschap. Meer informatie treft u op de websites www.ludovictrarieux.org, www.idhae.org en www.idhbb.org.
De mensenrechtenactivist Parvez Imroz was genomineerd voor deze prijs in maart 2005 door de Nederlandse sectie van Advocaten zonder Grenzen. Deze sectie is een partnerschap aangegaan met de Kashmiri Advocaten voor Mensenrechten (KLHR), waar Parvez voorzitter van is. Kortgeleden bezocht een delegatie van Advocaten zonder Grenzen en het IKV de KLHR in Srinagar. Een verslag van dit bezoek zal eerdaags verschijnen.
The following was the list of the Jury for 2006 : : Bâtonnier Bertrand Favreau, Président, Bâtonnier John Bigwood (Bruxelles), Bâtonnier Henri Ader (Paris), President Woijciech Hermelinski ( National Polish Bar Council Warsaw), Bâtonnier Manuel Ducasse (Bordeaux), President Mario Lana (Roma), President Lucy Winskell (Law Society of England and Wales - London), Präsident Bernd Haüsler (Rechtsanwaltskammer Berlin), Bâtonnier Robert De Baerdemaeker (Brussels), Bâtonnier Georges-Albert Dal (Brussels), Christophe. Pettiti IDHBP (Paris), Julia Bateman (London), Brigitte Azema Peyret, (Bordeaux), Hélêne Szuberla, (Bordeaux), Nicole Dehry, IDHBP (Paris), Isabelle Huet, IDHBP (Paris), Marie-France Guet, IDHBP (Paris), Reginald de Beco (Brussels), Raymond Blet, (Bordeaux), Philippe Froin, (Bordeaux), Frédéric Krenc (Brussels)
Zie ook de website van de organisatie van Parvez Imroz, de Jammu & Kashmir Coalition of Civil Society in Srinagar, Kashmir: www.jkccs.org .
URGENT
Parvez Imroz is uitgenodigd naar Europa te komen in verband toekenning van de Ludovic Trarieux Prijs (zie elders op website, maar dat lijkt niet te lukken t.g.v. het feit dat hij geen reisdocumenten kreeg. Een actie is op touw gezet vanuit Frankrijk om alsnog de papieren toegekend te krijgen; we hopen dat het alarm aanslaat, maar ook IKV zal komende week met initiatieven komen om actief te lobbyen in Nederland.
To Mr. Leandro Despouy , Special Rapporteur of the Commission on Human Rights on the Independence of Judges and Lawyers of the United Nations - GENEVA
Denial of a passport for Parvez Imroz, lawyer in Srinagar

We, Human Rights Institutes of the  BAR OF  BORDEAUX, of the  BAR OF BRUSSELS and of the BAR OF PARIS and the EUROPEAN BAR HUMAN RIGHTS INSTITUTE (IDHAE) , do protest against the fact that a great Democracy as India prevents Mr Parvez Imroz, lawyer in Srinagar, to come in France and receive the prestigious human rights Prize for a lawyer "Ludovic Trarieux" on October 13th.
We think that the denial of a passport would be an unfair attack against human rights.
We do hope that this refusal could be dropped.
On Friday June 2nd 2006 the "LUDOVIC-TRARIEUX INTERNATIONAL HUMAN RIGHTS PRIZE » was awarded by the Jury to Mr. Parvez Imroz, a lawyer in Srinagar who heads the J&K coalition of Civil Society,  the eleventh « Ludovic-Trarieux » Prize 2006.
The Prize created in 1984 is awarded every year to a lawyer, regardless of nationality or Bar, who, by his work, will have illustrated his activity or his suffering, the defence of human rights, of defence rights, the supremacy of law, the struggle against racism and intolerance in any form, jointly by the THE BAR OF  BORDEAUX, OF BRUSSELS and of PARIS and the EUROPEAN BAR HUMAN RIGHTS INSTITUTE ( IDHAE) , after consulting humanitarian associations and NGO.
The first winner of this Prize in 1985 was Nelson Mandela, then in jail. He was prevented to come in France to receive the Prize by the apartheid government of South Africa in 1985.
According to the rules of the award, the prize winner  must  attend the award ceremony, yhat will  take place in Bordeaux
on Friday October 13th 2006 at 17 .30 p.m.
in the National School of the Magistracy.
At this moment, we respectuously ask to Special Rapporteur of the Commission on Human Rights on the Independence of Judges and Lawyers to get the authorization from Indian authorities that Mr Imroz could received from the Indian authorities a passport to come in France and receive the Prize in next October.
Background :

Previously, on May 17 2006: Amnesty International has approached the special representative of the UN secretary general on the denial of passport to the human rights activist

Parvez

Imroz

, who heads the J&K coalition of Civil Society.
In a statement

Imroz

, who is also the patron of the association of parents of disappeared persons, said he had applied for the renewal of passport in 2004 to the passport authorities in the state. Since thereafter the authorities have neither formally denied him the passport nor given reasons for its non- issuance.
The human rights activist's no objection certificate (NOC) is lying with the CID/ CIK since March 14, 2005 with the result he was unable to attend the important international human rights conferences
Imroz

believes that being human rights activist the state is unlikely to issue him the passport which contravenes the Indian constitution and international treaties like ICCPR (section 12 guarantees Right to Travel outside the country) to which government of India is signatory. Denial of travel documents deprive him the right to have unhindered access with the international NGOs and human rights organizations, which is also violation of the UN declaration on human rights defenders.
Several previous Amnesty documents have reported threats and other difficulties experienced by

Imroz

because of his human rights. In 2002 Amnesty issued a report persecuted for challenging injustice: human rights defenders in India documenting their concerns about the treatment of human rights activists. The organization has asked the government of India on many occasions to support the work of human rights defenders and

fulfill

their obligations under international law, such as the right to travel outside the country and the principals enshrined in the UN Declaration of Human Rights Defenders so that they can carry out their work without any hindrance.
Biography : Advocaat Parvez Imroz stelt zaken als verdwijningen, verkrachtingen en buitenrechtelijke executies aan de kaak. Sinds 1993 houdt hij maandelijks een dossier bij over de situatie van de mensenrechten in Kashmir. Parvez Imroz omschrijft de CCS - waarvan hij oprichter en voorzitter is - als een alliantie van ngo's die los van religieuze of politieke groeperingen willen werken aan democratisering in Jammu & Kashmir. Ze komen op voor mensenrechten, vrede en democratie en keren zich tegen het geweld.
In grote stappen, hij moet het verhaal al vele keren hebben gedaan, schetst Imroz de tragedie van Kashmir. Na 1996, stelt Imroz, brak een nieuwe fase aan. De Indiase staat ging over tot het recruteren van spijtoptanten en zette hen in als contra-militanten. Zij begonnen op grote schaal vermeende militanten en hun sympathisanten uit de weg te ruimen, zonder zich daarbij te hoeven bekommeren om juridische obstakels. Ook de kern(raket)proeven in 1998 en de politieke ontwikkelingen tussen India en Pakistan sinds de aanslag van 13 december 2001 op het Indiase parlement, droegen hun steentje bij.
Imroz schetst een volkomen ontwrichte en geruïneerde samenleving, waarin angst hoogtij viert. Burgeractivisten worden door alle partijen als verdacht beschouwd. In zo'n situatie begon de High Court-jurist met enkele medestanders mensenrechtenschendingen te documenteren. Door zo objectief mogelijke informatie te verzamelen en te verspreiden over verkrachtingen, arrestaties, detenties, verdwijningen, moorden en executies, trachten ze hun onafhankelijke rol te waarborgen. In 1994 richtte Imroz een Organisatie voor Vermiste Mensen op. Op initiatief van Imroz bundelden enkele ngo's in Jammu & Kashmir in 2000 hun krachten in de CCS. Doel is druk uit te oefenen op beide kanten om mensenrechtenschendingen en het geweld te doen stoppen.
More on : Parvez IMROZ   
© www.ludovictrarieux.org
Send us a message :